Features
The data you need, the way you need it.
The true power of our platform is the impact it has on your ability to make effective decisions and run your business with confidence. These are the pieces that make it all happen.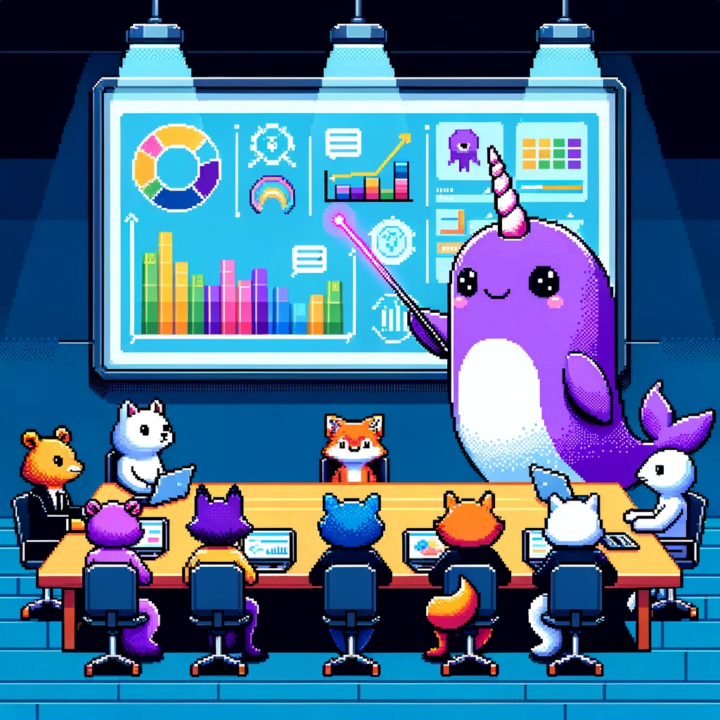 Connect and combine your data.
This is where the magic starts. Sync your data sources and connect them to each other. You can create different configurations using different data from different sources for different reporting needs.
Create clear collections of data from any sources you want, ensuring only what's needed is passed downstream, keeping your data free of clutter, your information secure, and your dashboards running at top speed.

Datasets are the underlying structure that drives visualization and intelligence. Standard datasets take incoming data from a single integration, normalize it, and pass along only what's needed to the dependent items.

Joined datasets combine the incoming data points from multiple integrations and make them interoperable, giving you the power to measure things that previously relied on spreadsheet exports to compare.

Transform data from any incoming source to get the insights you need using powerful Modifier Tools such as aggregation, find & replace, ordering, our proprietary Virtual Columns, and more.

Optimized processes keep the data across all your integrations synchronized to maintain data integrity and accuracy.
Modify how your data is calculated.
Take control over how your data is used. From as simple as how the source presents it to complex alterations, you'll be able to get the data you need, the way you need it.
Summarize data across sources and columns.

Eliminate data point duplication.

Instantly parse strings into usable data points.

Narrow results by any criteria.

Automate data replacement with conditions.

Return a specified number of records.

Link data points for deeper drilldowns.

Simple or complex sorting on any data point.

Unfettered pattern-based find & replace capability.

Numerical precision with ease.

Create new, reportable data points.
Organize based on business needs.
Grouping and extensive filtering options allow you to control exactly what data points are shown where. No more superfluous metrics to ignore.
Apply standard and advanced filter criteria to entire dashboards or individual widgets. Use multiple filters to organize dashboards into business intelligence powerhouses.

Create fully custom filter criteria beyond standard comparison operators that can be applied to individual widgets or entire filter views.

Visualize insights based on shared values across data points to see commonalities and outliers at a glance. Take those groups to the next level with combined filters and modifiers.
Visualize the right data, right now.
Fully customizable dashboard builder lets you present your data in a variety of different formats, charts, graphs, and widgets. Never wonder about your data integrity again.
Pre-built dashboards with widgets already configured for common uses across different industries. Simply connect your datasets and you're up and running in minutes.

The building blocks of Resplendent dashboards. From data-driven charts to full-blown matrix tables, widgets turn underlying data into useful visual representations with built-in, real-time performance indicators.

Quickly switch between pre-filtered dashboard configurations to see data for any business function at a moment's notice. Seeing relevant data has never been so easy.

Create shareable dashboard links for employees or clients so they can stay up-to-date with the data that's most important to them. Any changes to the master dashboard are instantly reflected on shared views.

Further streamline your access to intelligence data by embedding Resplendent dashboards in external sites and apps with access and support to our API.
Ready to put your data work?
Let's dive in. Once you see it for yourself, you'll never go back.