Business intelligence done right. Right now.
Connect and visualize data insights from any source in real-time.
Stop settling for disconnected, unintelligent data.
Resplendent Data lets you connect virtually any software or database and turns it into actionable insights you can't find anywhere else.
It's like magic.
But real.
Your business deserves better data. Resplendent data, one might say.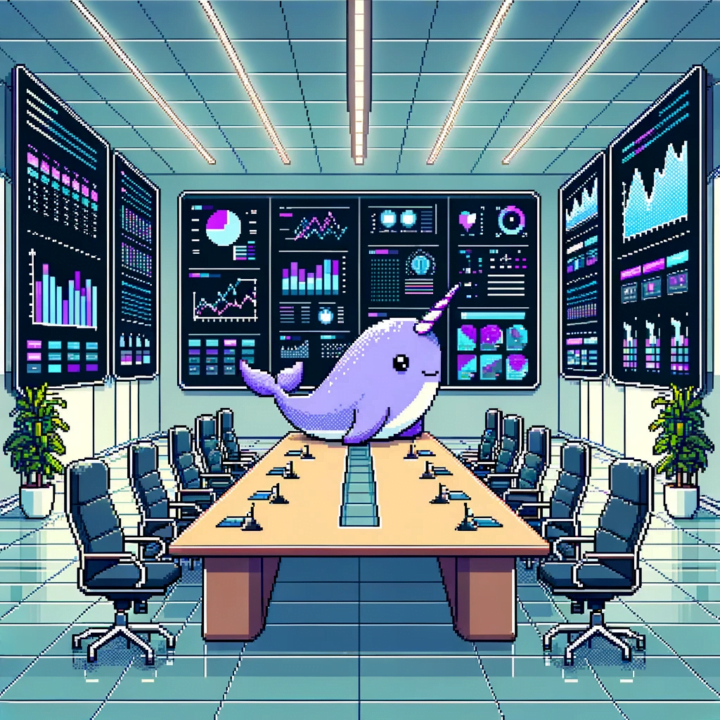 Drowning in data?
Depending on the tools you use to run various parts of your business, you're probably either overwhelmed by massive amounts of (mostly useless) data or you have too little data to work with in the first place.
That's where we come in.
Our platform imports data from virtually any external source, normalizes and combines it, and turns it into actionable visualizations.
We're transforming business intelligence:
60-second data refresh rates

Connect virtually any software or database

Combine & measure data across multiple sources

Custom dashboards with visual builder

Auto-updating shared dashboards
Get started free

Create a free account

Every account starts free so you can experience the magic firsthand. You can keep the free plan or we'll help you choose the best fit.

Connect data sources

Use a pre-built integration or connect to an API or custom database built using database structures like PostgreSQL or Microsoft SQL Server.

Build a dashboard

Put data work with dashboards that measure exactly what you need and how you need it. Invite your team for instant, actionable insights.

Never look back

Once you've experienced intelligent business intelligence at your fingertips, you'll wish we had launched a long time ago. Don't worry, so do we.
Never wonder if your metrics are on track again.
Fully visual data presentation with at-a-glance indicators show you when something is in good shape... and when it's not.
Monthly Sales Performance
Custom widgets

Choose the most helpful format to represent your data.

At-a-glance indicators

Know immediately if something needs addressing.

Real-time refresh

Make decisions based on what's happening right now.
Here's how it works...
We know that organizing data is no small task. So we've made the process as simple as possible. Plus, we're always available to help if you need it.
Connect

All your data. Together.

Remember the days of running manual exports and building fragile spreadsheet templates to get the insights you need to make effective and strategic decisions for your business?

You won't for long.

Modify & Organize

Structure data how YOU want it. It's yours, after all.

Most business intelligence data tools on the market today are trapped behind decisions made by developers somewhere without any understanding of your business. Or worse, those same tools are the ones making those decisions for you.

Not us. We give you full control (and then some) over how your data is structured.

Visualize

Make it accessible and actionable.

All the data in the world is no good if it can't be put to use. Our visual dashboard builder lets you prioritize what data is shown and how it gets measured.

We mean it when we say the right data at the right time.
Questions? Let's hear 'em.
The world of data is huge. We'd be surprised if you didn't have questions. Here are a few questions we get asked often.

Don't see your question? Drop us a line. We're here to help.
Contact us
Can I really connect ANY data source?

Basically, yes. So far, we've only hit a couple exceptions where we couldn't integrate. Between you and us, those were also because 1995 called and wanted their "API" back…

Do you do custom integrations?

I don't see my integration. What now?

Depending on what you're wanting to integrate, you can submit an integration request or we can explore a custom integration.

Can I use my own data with a free account?

Of course! You have full access to all the features of the Free Forever plan. Happy insights!

What's with the narwhal?

Awesome, isn't he? We wanted something that represented the elusive, magical nature of having truly actionable data insights.

Still curious? Read the full story here. It's a little embarrassing, but worth it.
Ready to see it (and believe it)?
Let's dive in. Start a free account or schedule a demo and we'll walk you through it.

P.S. You can do both and we'll use your own data for the demo.